Nemours Has Demolition Fences up. Ready to Demolish the Murphy House
January 10, 2012
The Nemours Board of Directors and their spokeswoman, Grace Gary, have been silent when it comes to responding to requests for explanations for why the demolition fences are up around the Murphy House. There are not responses to calls or emails, not even the usual double talk.
The sure sign of demolition is the missing stone step in front of the house which has the antique boot scraper embedded in it.
January 11, 2012 - Nemours issues a statement
After a great deal of consideration, The Nemours Foundation has decided to move forward with the demolition of the William Murphy House. - Grace Gary. email 01/11/12.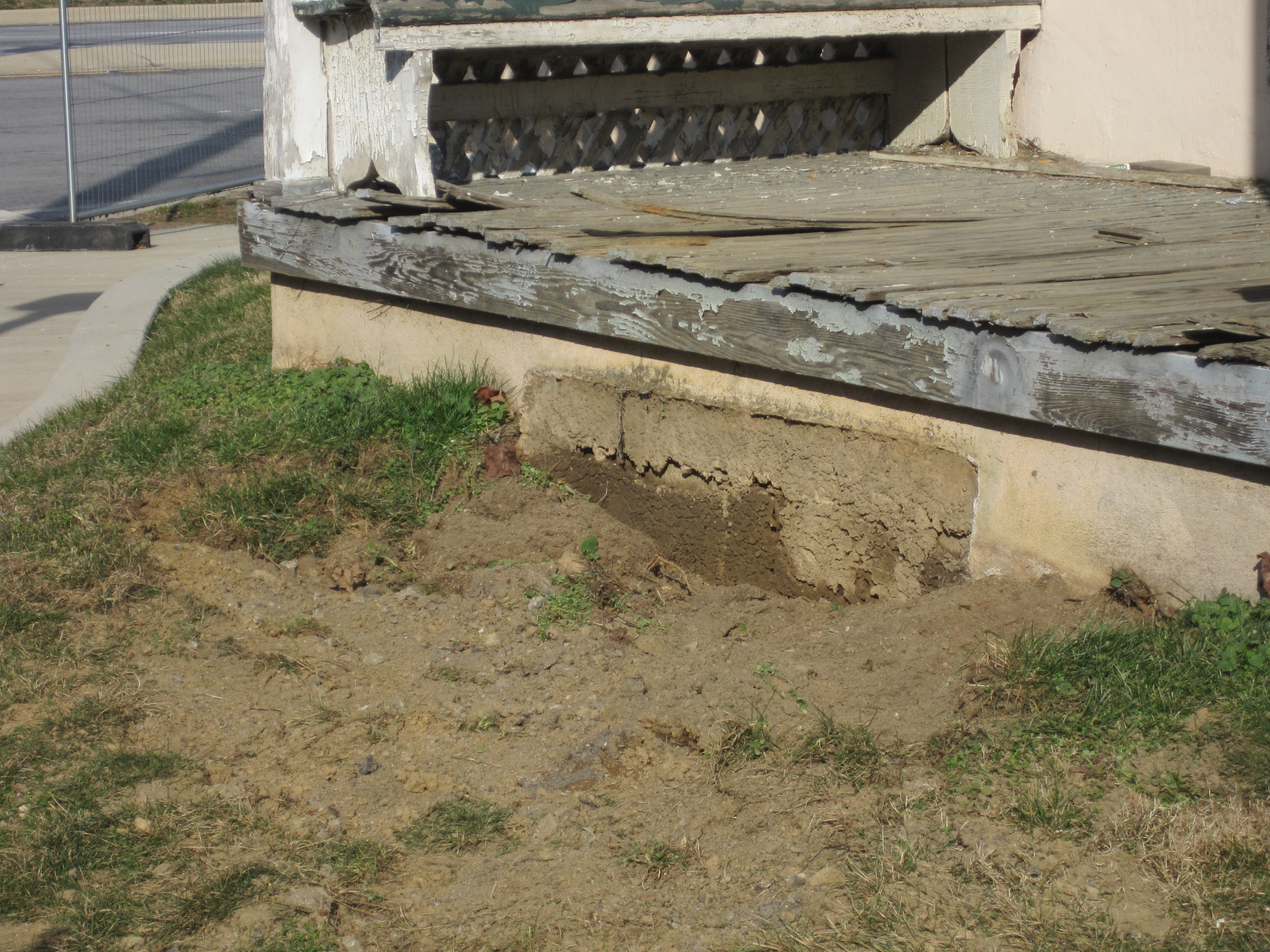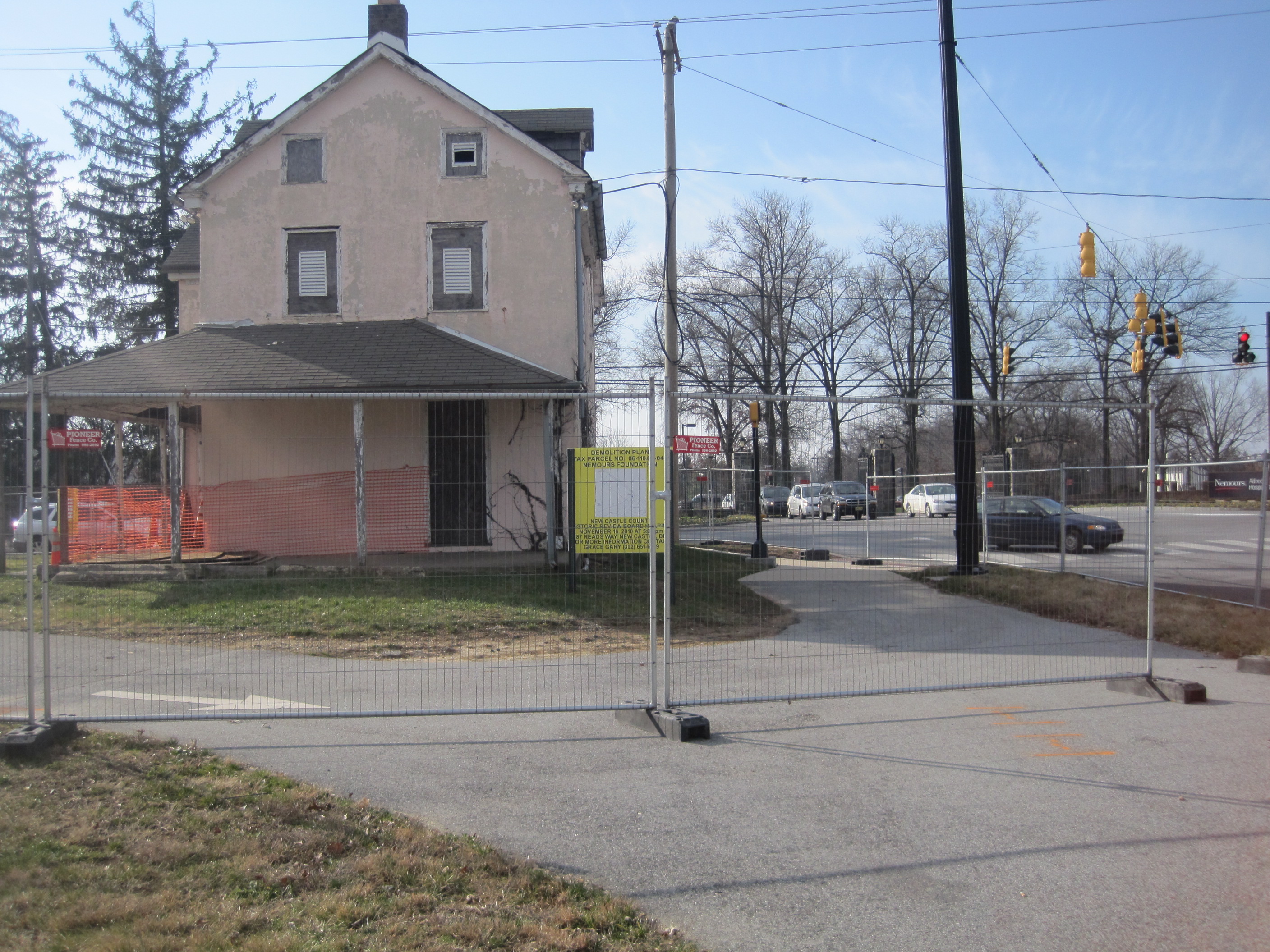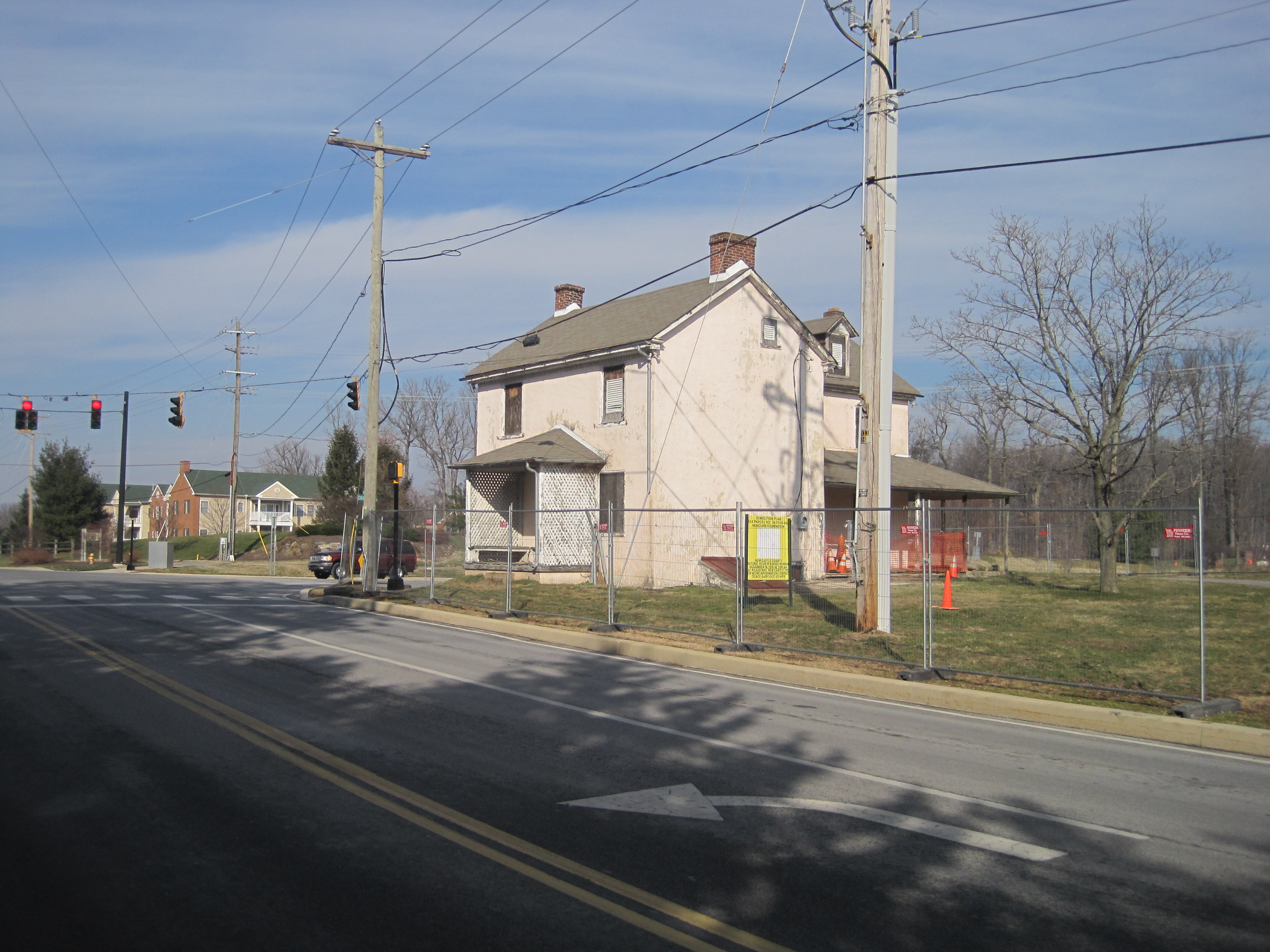 ---